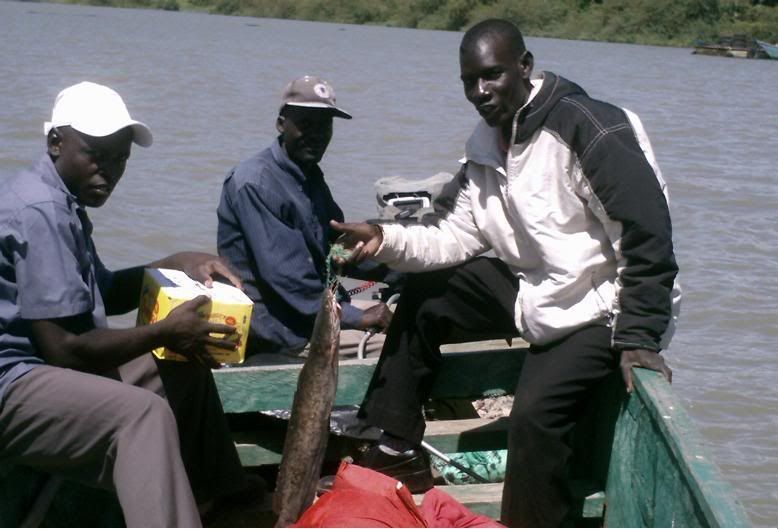 Ever had fresh tilapia that wasn't raised in a pond? It's awfully good
. This is Dancan holding up a sample of the newly abundant catch, soon after dropping some orgonite in that part of Lake Rudolph. He's with a couple of fellow gifters/fishermen. I don't know their names. The fish weren't biting before they gifted and people were getting hungry on account of it. Fishing is essential to the economy, there.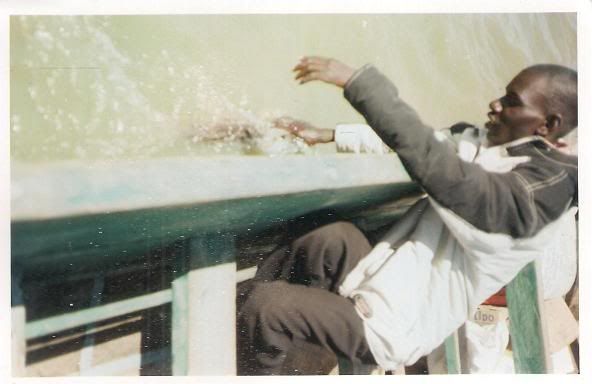 Dancan's checking out the fish. Orgonite made them quite active and curious--you might have seen this if you've put orgonite in a koi pond or fish tank.